​Bridge the Gap Mission

is a nonprofit organization dedicated to improving the quality of life for low-income and disadvantaged individuals and families by helping to provide for their immediate needs, such as clothing and household items; providing educational activities, organizing special events to promote community involvement and enhance community pride and self-initiative; participating in coalitions with other advocates and networking to identify new resources and partnerships. We work with residents of southeast Raleigh, NC.

​

We offer

outreach services

including education and job training.

​

We welcome

volunteers

,

donors

, and

donations

.

Get involved

and help us to bridge the gap.  

​130 East Morgan Street
​Raleigh, NC 27601
​919-279-0804

bridgethegapmission@gmail.com

---
Please follow us on social media for the latest news from Bridge the Gap Mission!
---
Bridge the Gap Mission. is a registered 501(c)3 nonprofit organization.
All donations are tax deductible in full or in part.
Bridge the Gap Mission Inc. is a 501(c)(3) organization, contributions to which are tax deductible to the extent permitted by law. Information concerning Bridge the Gap Mission, including financial, licensing or charitable purposes, may be obtained without cost by emailing bridgethegapmission @gmail.com. REGISTRATION WITH A STATE DOES NOT IMPLY ENDORSEMENT, APPROVAL OR RECOMMENDATION BY THAT STATE Privacy Statement
Powered by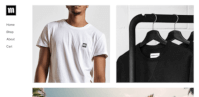 Create your own unique website with customizable templates.