Bridge the Gap Mission would like to extend our hand in helping every child experience a wonderful Easter! We hope you'll participate in our Easter fundraiser Egg My Yard!

EGG MY YARD ORDERS ARE NOW CLOSED AS OF APRIL 12, 2017. Thank you to everyone who placed an order! If you have any questions email kellibridgethegap@gmail.com
_________________________________________________________________________
Archived information:
​You can place an order here for eggs to be delivered and dispersed in your yard, a neighbors yard, a friend or even a family you may not know. All eggs will be filled with candy and toys. The special bunnies will be by to "Egg My Yard" as you sleep. You'll wake up on Easter Sunday to a wonderful family Easter Egg Hunt in your very own yard!

Proceeds will go to Bridge The Gap Mission to help with funding for special events for the children in the SE Raleigh community. Egg orders are $20 for each 20 eggs.

Please specify the number of eggs you want delivered to each yard.

Thank you for your participation in this fundraiser for Bridge the Gap Mission!Orders and payment may be placed below. We will accept orders through April 5 (or up to 1000 orders). If you have any questions email kellibridgethegap@gmail.com
You will receive a receipt for your contributions.
-------------------------------------------------------------------------------------------------------------

Prices- $20 for every 20 eggs. You may purchase eggs for three addresses or donate gift eggs to a mission family.

Step 1: Fill out the order form (below). Total your number of eggs/amount owed.Step 2: PAY by clicking the "Buy Now" button
---
---
THANK YOU!!!
Powered by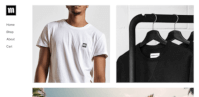 Create your own unique website with customizable templates.